Electrolysis
If you are visiting this page this mean you are ready to free yourself from unwanted hair. You are not alone, excess and unwanted hair poses a problem for 90% of both men and women. With Electrolysis, you can have the self-confidence to have your face and your body seen or touched without the worry or embarrassment of ingrown hairs or stubble.

Our specialized office is dedicated to permanent hair removal through Electrolysis. With over 125 years of proven results and the only FDA cleared form of permanent hair removal, Electrolysis is unlike other temporary methods of hair removal such as laser, waxing, threading, shaving or tweezing. Professionally performed, Electrolysis eliminates all unwanted hair permanently with unsurpassed results.
Electrolysis works on every skin type and color and every hair type and color, unlike Laser, which will not work on darker skin tones, gray, blonde, red, light brown or fine hair. So whether it is fine, vellus hair or dark, coarse hair on the face or body, our Electrologists will design a specialized treatment plan that will address your specific needs and goals.
BIKINI LINE: Slip into something a little more comfortable—whether it's a swimsuit or a slinky little whatever—without a moment's worry about the hair down there! Whether you want a treasure trail, a landing strip, a bold Brazilian, hearts, stars or dare to go completely bare, Dana Elise Solutions will get you looking sleek and sexy in no time at all! We work on women and men with the highest standards of safety, discretion and professionalism.
HAIRLINES AND BEARDS: Subtle changes produce dramatic results! Dana Elise Solutions will artfully sculpt your hairline and beard to enhance your appearance and accentuate your best facial features. A raised hairline and reshaped sideburns open the face and widen the eyes, and if ponytails or up-dos are a regular part of your look, shaping the hair at your nape will lengthen your neck and leave you looking neat and tidy.

Hair removal is also fantastic for men. Clean up your look with a well-defined beard line, or go for the sexy-scruffy look of artfully managed three-day growth, all will eliminating painful razor burn and those pesky bumps from ingrown hair.

Dana also works closely with many surgeons that perform facelift surgery on men. Sculpting new hair lines where the side burns have been pulled behind the ear and can cause irritation and ingrown hair.
AB SCULPTING
Get a set of six-pack abs without the hassle of all those sit-ups! Only at Dana Elise Solutions, and only for men. With the skill of an artist, Dana Elise designs body hair to create the illusion of sculpted abs and a slimmer, tighter torso. When there is no time to build a better body, ab sculpting transforms body hair into shadows and contours that mimic a healthy set of muscles.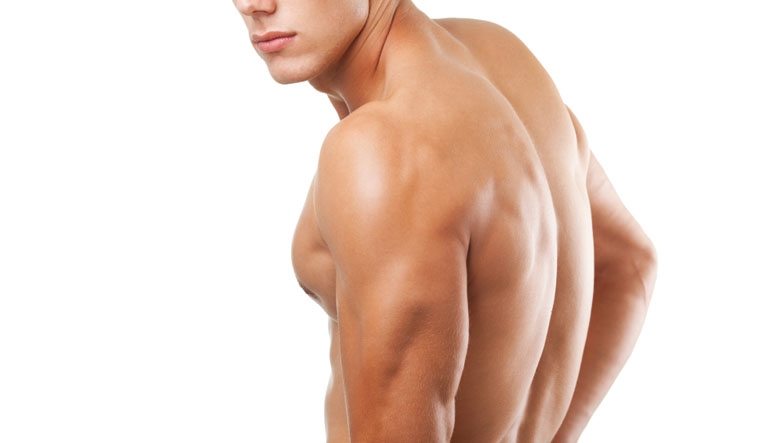 Facials
CUSTOM SIGNATURE FACIAL
Our facials are custom-designed to meet the precise needs of each individual's skin type and skin condition. We use highly effective skin care products formulated to deliver dramatic improvements to your skin's health. Each facial includes a customized selection of the following services: advanced skin analysis, deep pore cleansing, steam, facial massage, pressure point energy release, enzyme-derived exfoliation, extractions, performance serums, precision-based masks, moisturizers, and sun protection care.
FIRE & ICE FACIAL
Awaken your senses with this innovative facial from iS Clinical as it rapidly and safely resurfaces the skin, reduces fine lines and wrinkles, smooths and softens the skin and encourages cellular renewal. The centerpiece of this remarkable treatment system is a combination of two therapeutic masks—a cinnamon spice intensive resurfacing mask and a peppermint rejuvenating mask. This is an excellent facial for age management and hydration needs.
ELECTRO-LUXE FACIAL
The Electro-Luxe Facial combines the expertise of Skincare and Electrolysis. The two modalities are brought together into one amazing Skincare treatment that is non-invasive, pain free, thorough, and results oriented. This treatment includes a double cleanse, a Diamond Tip Microdermabrasion, Galvanic Current to open pores, and the application of Electrolysis for sterilization and easy extraction, making this combination completely unique and effective.
VOCAL FACIAL
Calling all Rock Stars, Singers, Actors, and Public Speakers. Enjoy the benefit of clean and clear skin and relaxed vocal cords. This luxurious treatment begins with a relaxing cup of tea followed by a double cleanse and double steam to open your pores and relax your vocal cords. An effective massage with strategic pressure points to help open your sinuses and relax your throat along with a custom mask and delicious serums will have your skin looking healthy and radiant.
ECHO2 OXYGEN FACIAL
This dynamic treatment reduces the effects of aging and free radical damage by nourishing and revitalizing every skin cells with essential vitamins, minerals, amino acids, enzymes, and the pure oxygen molecule. Ideal for the urban dweller, business traveler, and smokers alike, this treatment will leave your skin healthy, hydrated and beautiful.
DOCTOR REFERRED OXYGEN RELIEF
Oxygen is essential for promoting cellular regeneration, which is especially important after sunburn, extreme peels, laser resurfacing or any surgical, laser or electrolysis procedure. ECHO2 Oxygen Relief is a highly effective stand-alone treatment, or can be added to any facial or microdermabrasion treatment. We combine pure oxygen with amino acids, electrolytes and antioxidants to deliver a cool, soothing and hydrating treatment to your skin. Oxygen Relief is especially beneficial to smokers, sun worshippers and other outdoor types who truly need the oxygen-enhanced delivery of vital, skin-healing vitamins (A, C and E) and minerals to the skin.
BACK AND BUM FACIAL
This facial combines extraordinary skin care with relaxing massage for a truly wonderful treatment experience. The skin is first deeply cleansed and exfoliated with a cosmeceutical scrub, followed by more intensive exfoliation with our Diamondtome Microdermabrasion. Fresh new skin is then polished and treated to an aromatic stress-relief massage. To address breakouts, we formulate an individualized treatment plan to help clear and smooth these hard-to-reach areas. The finishing touch is a hydrating and nourishing mask that will leave your body glowing. Discoloration and pitting can be further reduced by multiple Microdermabrasion treatments.
MICRODERMABRASION
Microdermabrasion is a non-invasive treatment which helps refine the appearance of pores, minimize the appearance of fine lines, stimulate cell regeneration and tissue repair, increase the skin's ability to absorb products, reduce hyperpigmentation, stimulate circulation, and improve elasticity and texture of the skin, all in one treatment. We use the very best equipment available to ensure the most effective treatment possible. Our Diamondtome Microdermabrasion procedure uses a diamond tip in place of aluminum crystals. With a series of treatments, you can experience softer, smoother, glowing skin with an improvement in texture and color. This treatment is ideal for sun damaged skin, hyperpigmentation, mild acne scarring, stretch marks, fine lines, post-photofacial debris and dull, clogged skin. Wonderful for neck, chest and hands too!
Peels
Peel away time and the elements with a PCA Skin peel. Viewed as the gold standard in the skincare industry, PCA Skin remains the trusted industry leader in the development of gentle, yet highly effective professional treatments, as well as pre and post treatment care products.
Our skincare professionals have been trained on each of the PCA Professional™ Products. This training allows us to not only choose a treatment designed for your skin type, but customize a treatment that addresses your personal skin care needs and also takes into consideration your life style.

PCA Skin peels are designed to treat acne, aging skin, sensitive skin and hyperpigmentation using a low-dose approach that eliminates the irritation and inflammation that an overly aggressive treatment can cause. These gentle treatments deliver consistent, dramatic long term results and the experience is much more relaxed and pleasant for you.
We understand that whether you are a professional career woman or a stay at home mom, your busy schedule does not permit the down time most peels require. So, if your goal is healthy, beautiful skin, with virtually no down time, then these treatments are for you.

** New clients are encouraged to have a pre-peel consultation 2 weeks prior to the actual peel. The fee for this consultation is $50.00 and includes a 2 week homecare prep kit to get your skin prepped and ready for the best results possible.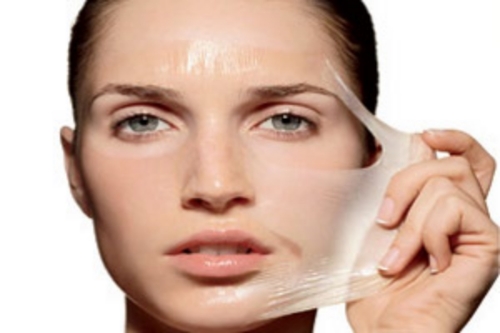 Transgender
If you are considering transitioning your gender, you can choose from several options of hair removal. But at the end of the day, Electrolysis is the only true permanent method.
At Dana Elise Solutions, we have over 35 years of experience with helping individuals who are transitioning and understand their needs. We honor our client's privacy and provide a completely safe and confidential environment.
One of our specialties is Accelerated Electrolysis, a method that consists of two Electrologist working simultaneously to clear a larger area in shorter period of time. Accelerated Electrolysis is a great way to completely clear an area in one session, helping to minimize the number of treatment sessions.
We specialize in not only hair removal and skincare, but we also work with a network of other talented professionals for make-up, styling, voice lessons and much more. We understand it is about the total feminization process and the additional support that helps make the transition smoother.
We work closely with some of the best cosmetic surgeons, physician assistants and registered nurses, who have helped many of our clients with not only their surgical feminization, but are extremely talented with all types of lasers, Cool Sculpting for fat reduction, Ultherapy for skin tightening, IPL for skin rejuvenation and many more. Most importantly, working closely with these skilled doctors and nurses provides you the opportunity for Lidocaine injections prior to your Electrolysis treatments for a pain free experience.
Since clients transitioning have special and specific issues for hair removal of the genital area prior to surgery, Electrolysis is the only permanent option for completely clearing hair from this area. Clients may also want to remove facial hair, as beards can prove to be a challenge when applying makeup. Shaving can leave behind stubble, as well as a shadow on the skin, and other measures such as waxing and threading are temporary and can cause ingrown hairs and breakouts. Unlike laser hair removal, Electrolysis works on every skin type and color and every hair texture and color. People who are not candidate for laser hair removal, such as blondes, red heads, white/gray or fine hair, are perfect candidates for Electrolysis.
Our client care is as thorough as it is thoughtful, and our unique fusion of health, beauty and science is an all-inclusive approach that promotes inner health, outer beauty, and great self-confidence.

Testimonial: As a transgender woman, I have found Dana Elise Solutions to be one of the best places to go for hair removal. The staff is very friendly and positive, and they make you feel very comfortable and relaxed. It is definitely one of the premiere trans-friendly places to go for fast hair removal. I have visited other electrologists, and ever since I started going to Dana Elise Solutions I wouldn't think of going anywhere else.